B.J. Straughan and Co. was founded in 1994, when Brian Straughan, himself a partner in another well-known firm, decided to establish his own accountancy practice.
Together with his Senior Manager Neil Mounter, Brian and his team have assisted countless businesses and individuals with their accountancy requirements from their offices in Chester-le-Street and Stanley.
BRIAN STRAUGHAN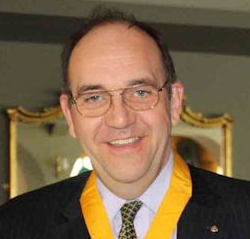 Brian himself is much more than just an experienced accountant. Brian was born and bred in County Durham, and accrued several years of experience at partner level in the previous accountancy practice.
As well as being a Fellow of the Institute of Chartered Accountants in England and Wales and a member of the Worshipful Company of Chartered Accountants, Brian is particularly active within the local community, lending his graft and enthusiasm to a host of causes. He is a former President of the Rotary Club of Chester-le-Street, and has been both a trustee and a treasurer at the Friends of the Oriental Museum in Durham for over 20 years. He is heavily involved with the Chester-le-Street Methodist Church and is also a circuit steward and treasurer.